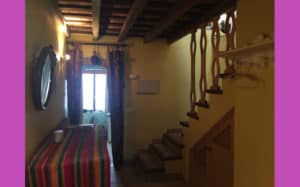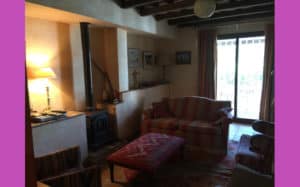 Spend Christmas in the beautiful white village of Jimena de la Frontera.
Available Now
2 bedroomed 1 bath village house with patio and astounding views. This fully furnished property is available until end of January. 2 double rooms and a sitting room. Sleeps up to 6. Nestled in the heart of Jimena de la Frontera near to tapas bars, amazing restaurants and beautiful walks.
There is something special about Jimena.  Located 35 minutes from Gibraltar airport and with Malaga and Jerez airports also viable options. Here is a glimpse of what's on offer:
Things to Do
Jimena offers a wide variety of activities from country walks to Christmas choir to sampling the wines and culinary fayre of the area.
This zone forms part of the migratory routes for birds flying between Africa and Europe and is also a permanent habitat for birds of prey. There is a nesting pair of boooted eagles that regularly fly past the windows. Really something. Find out more about the local birds here.
Jimena Castle
The village has a historic castle that stems back to Moorish times. There is also evidence that it was an important site during Roman times too.
Wildlife Zoo and Aviary
On its doorstep is a wildlife protection reserve which receives wildlife that has been imported/exported illegally. The zoo tries to protect and offer as normal a habitat as possible to the animals that live here. Well worth a visit.
Holiday Accommodation
Contact us now to find out more about this short term let, 75€ per night minimum of 5 nights. If you wish to rent this for the entire period, get in touch to discuss a special price.
Great opportunity to celebrate this season of good cheer in a wonderful property complete with wood burner and wooden beamed ceilings. Oh, and the views are second to none. Really, what are you waiting for?
. . .