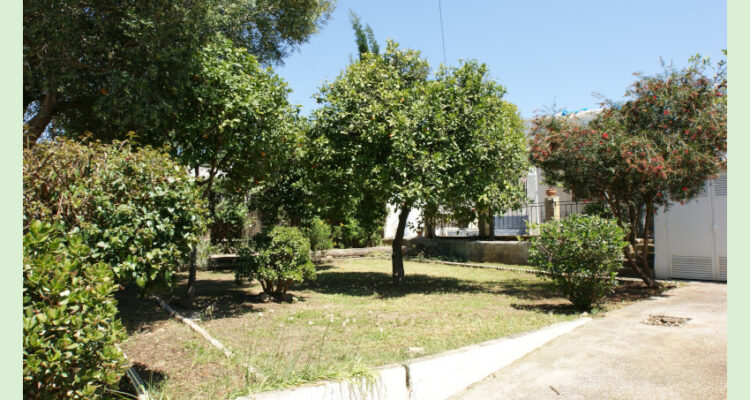 Small Cottage San Pablo de Buceite
For Sale 115,000€ One bed single storey property with a plot of 470 m2 in a quiet country lane east of the River Guadiaro in the Los Alcornocales natural park. The lane is surrounded by avocado fields and gently undulating hills. There is access to the river by walking along the lane for 20 minutes and cutting through the fields. A very privileged zone and when properties come up for sale here, they go fast.
New Roof Needed
Built area totals 133 m2. It is possible to build a total of 150 m2 and maximum of 2 storeys in this area. An en suite could be added where the back patio is and the bathroom could form another en suite for a second bedroom. Originally, this was a 2 bed but the current owners made the sitting room bigger and changed access to the bathroom. The shape can be kept as it is or reconfigured according to your wishes so long as you keep within the permitted metreage. The property has been empty for a while and rain water entered through the roof. This has a large tarpaulin in place so it is not easy to see but best to assume the entire roof needs relaying. The tiles can be recycled and planning permission will not be a problem. There is some flexibility on price to take into account the need to fix the roof.
Space for a Swimming Pool
There is a garden with orange and lemon trees and also a back patio. Outdoor space is 337 m2 – this includes a storage area which was used as a dark room and has electricity connected. There is also a shed for tools etc. You may opt for a portable pool that can be filled each year from the river water used for irrigating the land. Or may opt for a permanent sunken pool which again can be filled with the irrigation water at very low cost. In addition there is mains potable drinking water and, of course, electricity. The cooker in the kitchen runs off gas and there is a 'butano man' who comes around every Thursday morning. You just leave your empty gas bottle outside so he sees it and he will exchange it for a new one. Just pay him then. Currently the gas costs around 25€ with prices set at the beginning of every quarter.
Location San Pablo de Buceite, Cadiz
This country lane is like a small hamlet or urbanisation in its own right. It is about 3 km from San Pablo de Buceite Village where you will find all amenities from doctor's to chemist's to primary school and supermarkets. There are some great tapas bars and ventas, too. The village is part of the municipality of Jimena de la Frontera.
Impeccable Paperwork all Fully Legal
The agency holds a copy of the Nota Simple and IBI and we confirm that the paperwork is fully updated and correct. IBI (council tax) is 298 euros per year.
The Little Things
There is also the ability to buy fresh eggs, honey and vegetables from the neighbours. You can pick up kindling in winter time from the local area and wood can be delivered to your door. It's also a popular birdwatching, rambling and cycling area. Ah. The Good Life.
keyboard_arrow_leftPrevious
Nextkeyboard_arrow_right
. . .